CHILE
Thanks to its unique geography, with more than 4,000 kilometers spanning from north to south, and a wide range of different climates in its territory, Chile is internationally recognized for the production of many different types of agricultural products. In addition, the fresh water coming from the Andes, and its isolated position between natural barriers enables the country to be protected from many pests and diseases.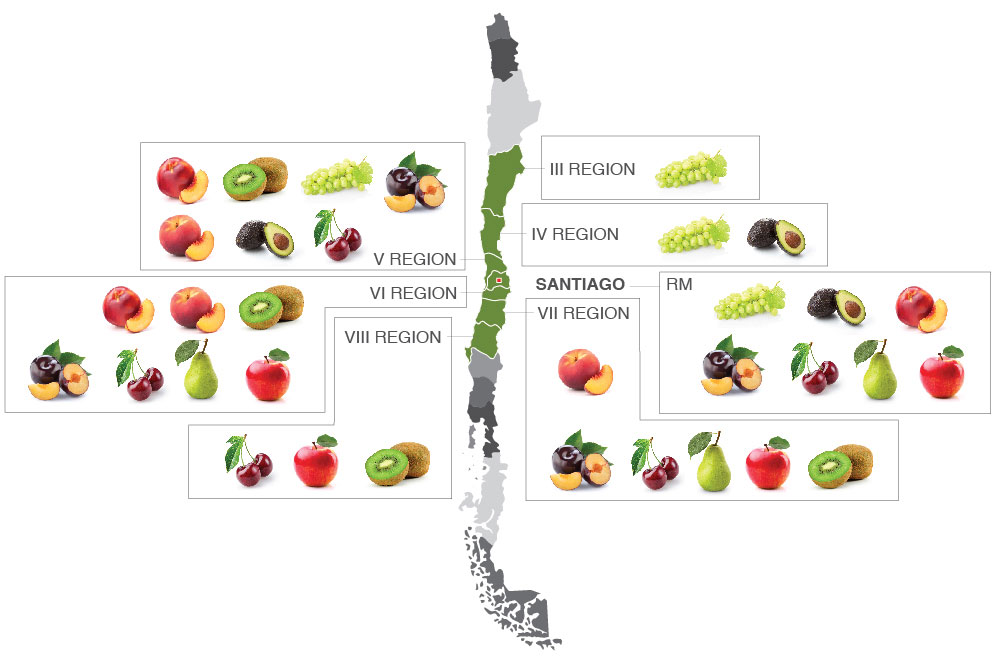 PERU
Naturally privileged with three main climatic zones: coasts, highlands and jungle, Peru produces a great variety of fruits, and its volume of production is in constant expansion. The country's agricultural export sector has grown 500% in the last 10 years.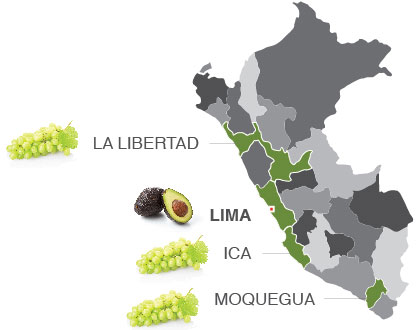 MEXICO
With an extensive territory, it consists of a wide and varied range of climates, going from humid and tropical in the south to desert and dry in the north, which have allowed it to be the cradle for a number of fruits, seeds and vegetables that today Produced all over the world. One of them and the most important is the Avocado, being also the largest producer and consumer worldwide of this fruit.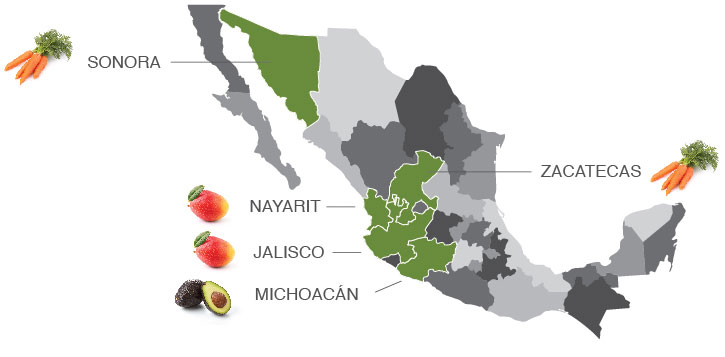 ARGENTINA
A strong producer of grains and meats worldwide due to its plains in the south and valleys in the central area, has been converting many areas to intensive crops in fruit and vegetables.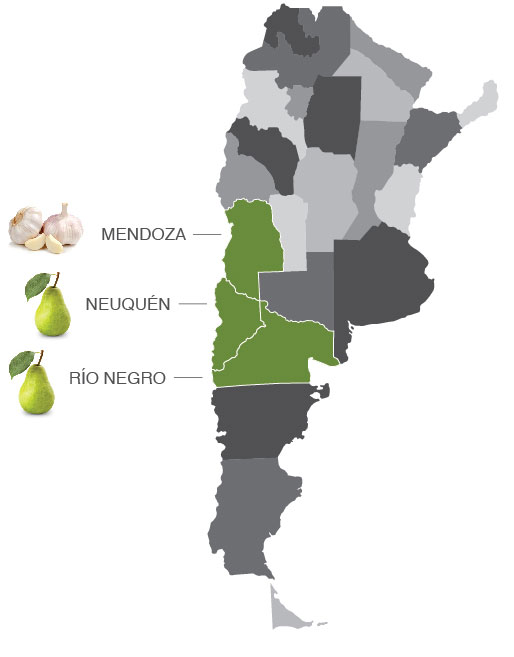 EUA
Washington state is noted for its high technological level in the production of Apples, Pears and Cherries, which leads it to be at the forefront of varieties, production systems, machinery and conservation, which translates into a high quality product For the final consumer.